An Exclusive Story with the Founder of Sassy Organics: How One Woman's Passion for Sustainability Transformed the Beauty Industry
Sassy Organics is an all natural, vegan and organic eCommerce store, committed to helping others adopt a healthier and more compassionate lifestyle.
I started Sassy Organics in 2016 to share the benefits of organics with others. Since then, the business has made strides towards becoming an epicentre of natural products and a thought leader in considered living.

The belief that business can be a force for good is at the heart of Sassy Organics and protecting the planet is central to its operations.
We know that there's a lot of waste in our current e-commerce system, so we decided to do something about it. Our goal was to provide sustainable e-commerce packaging that's plastic-free, using only recycled materials and sustainable suppliers for printing needs.
In 2020, all plastic was removed from the Sassy Organics' online order packaging. That same year, Sassy Organics started its recycling program via TerraCycle. Through this program, customers can easily recycle empty product packaging that would otherwise go to landfill.
As a result of these sustainability efforts, the business has successfully saved over 300 kgs of plastic.
We use TerraCycle, a company that collects and recycles customer's old plastic beauty packaging into new products. We do this by collecting your empty bottles, jars, and other packaging materials and sending them off to be recycled into new products.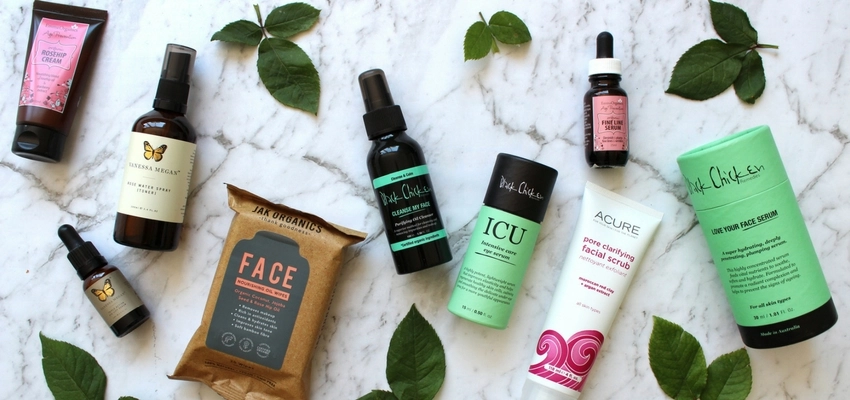 This way, we're keeping trash out of landfills while making sure the materials stay in circulation. Terracycle processes these materials, turning them into park benches, playgrounds and similar.
We also source locally for our packaging needs, because we want to support local businesses, too. We know that recycling isn't enough – we need to be doing our part by supporting businesses that are doing their part as well.
In addition, we only use sustainable and local suppliers for our printing needs – so you can rest assured that your order isn't contributing to any kind of environmental damage.
We also strive to maintain an environmentally friendly office and use recycled materials whenever possible.
Sassy Organics also stocks over 400 plastic free products that empower consumers to lead more sustainable and eco friendly lifestyles, including shampoo bars, reusable razors, reusable straws, reusable coffee cups and more.

Sassy Organics were finalists in the Top Sustainable Retailer category at the 2021 All Star Bash Awards and more recently Best Organic Health & Beauty Retailer 2022 and Eco Conscious Excellence Award 2022 by the APAC Insider (Australian Made Awards).
Our mission is simple: to offer our customers the best products on the market while minimising plastic pollution and animal cruelty. We believe that everyone should be able to enjoy makeup that's good for them, their wallets, and the planet – while knowing there aren't any animals being tested or harmed in the process.
We are committed to offering a wide range of high quality products at competitive prices, delivered straight to customer's door in a completely plastic free package. That means no plastic satchels, bubble wrap or plastic tape.
We work with local suppliers only (we love our neighbours!) and use only 100% recyclable materials for our packaging. Not only does this help reduce plastic pollution in landfills and oceans around the world, but it also saves us money on shipping costs so we can pass those savings along to our customers!
We started this business because we believe that everyone should have access to high quality, natural and organic beauty products. As such, we are committed to stocking products that are suitable for everyone and every budget.
I founded Sassy Organics to help make the world a better place. Sassy Organics is on a mission to become the leader in ethical E-commerce, by offering everyone (vegans and non vegans) cruelty free cosmetics that are packaged in a way that minimises plastic pollution.
Our commitment to sustainability doesn't stop there: every product we sell meets strict safety standards, so you can rest assured that using our products won't harm your health or the environment. We are working hard to make sure that we are not only helping the planet, but also making a change in the world of organic beauty.
Our mission is to provide customers with the highest quality products for their skin, hair and body that are made with natural and organic ingredients only.
We believe in taking care of each other, which is why we're committed to doing everything in our power to minimise animal cruelty by offering cruelty free cosmetics; minimise plastic pollution by sending orders to customers in plastic free packaging; and help make the world a better place for everyone – not just vegans!
Customers can be sure that when they buy from Sassy Organics, their order will come with minimal plastic waste – and will help us make the world a little bit better.
We believe that every small action can make a big difference and we're committed to making the world a better place by reducing our carbon footprint and raising awareness of the importance of sustainable living practices.
We believe that businesses should be run ethically and sustainably. Our mission is to deliver value to our customers and partners while also taking care of our employees, the environment, and the communities in which we operate.
We're also committed to giving back to the community – through fundraising events – so when customers buy from us, they're not just getting a great product; you're helping us make the world better for everyone. In particular, we support animal shelters and small animal sanctuaries, where abused animals have been given a second chance at life.
We love reading their stories and supporting those that have welcomed these animals into their shelters, giving them much needed love and medical support to improve their quality of life.
We believe in doing good, not just looking good. We believe that it's possible to find a way to be profitable while still helping the world – and we're here to prove it.